Self-Employed Income Protection Insurance
Self-employment comes with its advantages – you choose your own hours; make major decisions and you are your own boss.
In Ireland today, roughly 340,000 people are self-employed and need to weigh up the fiscal risks and responsibilities that come with that bracket.
By choosing this route, you forfeit the traditional employee benefits that come with company work, many revolving around medical care such as sick pay, medical insurance and pension contributions.
For this reason, many self-employed members of the workforce choose to invest in income protection insurance.
It allows you to reap the benefits of self-employment while maintaining a level of caution and safety in the event of an involuntary leave of absence.
What is Income Protection Insurance?
If you fall ill or suffer an injury that prevents you from carrying out your professional role, income protection insurance ensures you will be provided with a weekly sum that goes towards replacing your loss of earnings.
Income protection insurance does not cover cases of redundancy or pay out if you continue to work in a second job. It begins paying out after an agreed upon deferred period, e.g. four weeks.
The shorter your deferred period, the more your insurance will end up costing.
It can be difficult to qualify for income protection insurance. The cost of a given policy varies depending on your age, role and salary.
For those that do secure a protection plan, it can cover 75% of the wages you miss out on while you are unwell.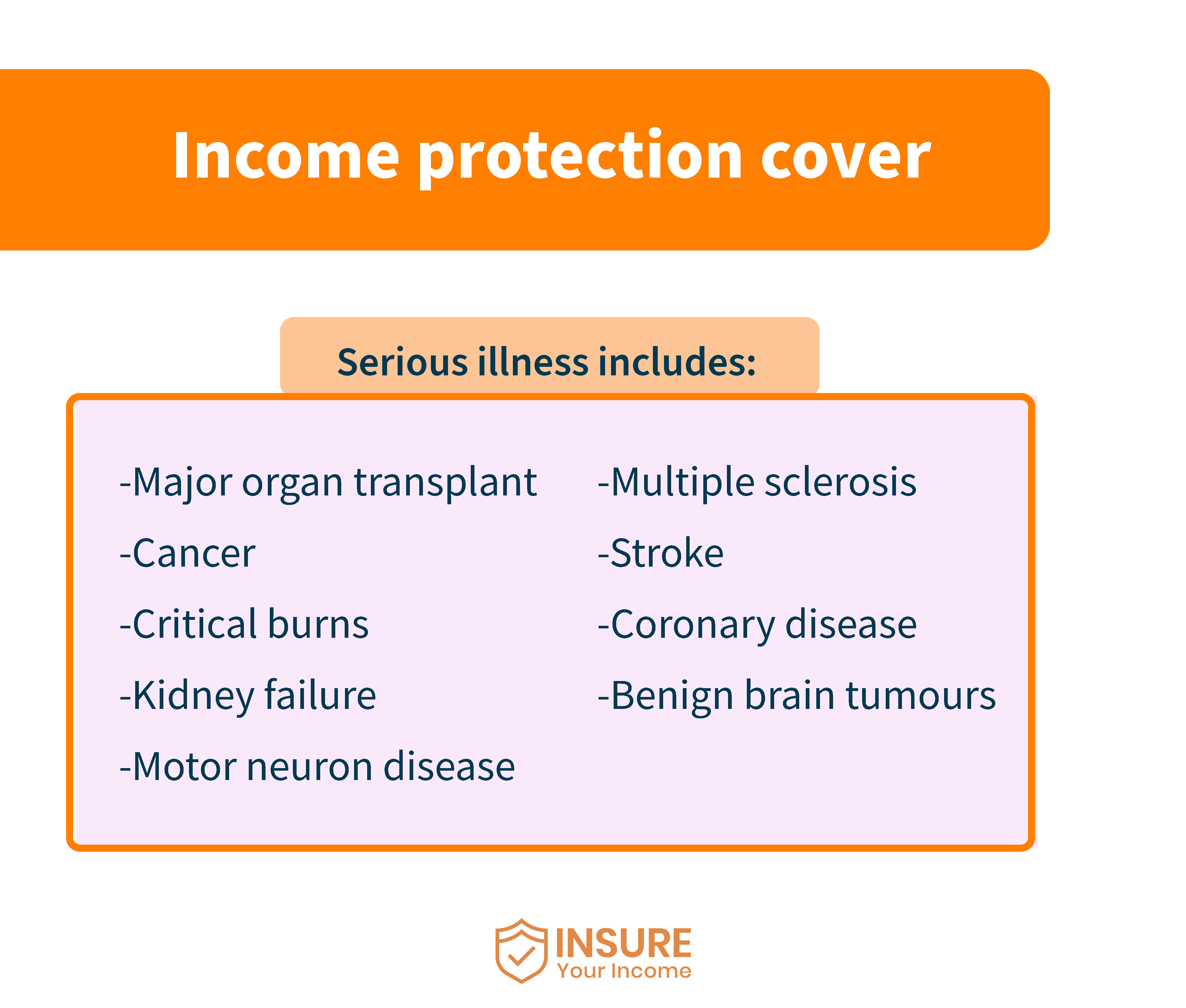 Do You Need Self-Employed Income Protection Insurance?
Those starting out in a self-employed role spend the early stages of their new career trying to cut costs and set out a short-term budget for their business. With that being said, income protection insurance is the only way to guarantee a regular source of income in the event of you being unable to perform in your role.
According to the CSO, workers over the age of 35 have a one in six chance of spending over six months out of work because of an accident or injury.
You may want to weigh up the impact a loss of earnings would have on your specific situation. For instance, if you have savings reserved for a period in which you can't work, you may feel comfortable without income protection insurance.
If an injury, illness or disability would make you unable to support yourself and your family, you may place a higher personal value on insurance.
Think about whether it would be possible to pay your mortgage or rent, and cover the cost of food and utilities, if you were out of work.
How Much Does Self-Employed Income Protection Insurance Cost?
The cost of your policy will be influenced by several major factors:
The job you are in: how risky is your place of work? If you work as a roofer, for example, the risk of you suffering an injury via a fall is higher. An office worker's risk of a workplace accident is substantially lower.

Your age: unsurprisingly, the older you are when you take out an income protection policy, the more your premium is likely to cost. Your risk of illness increases with age, and this is reflected in the price.

Your health: pre-existing conditions are likely to be excluded from any income protection insurance policy. If, for example, you are medicated for anxiety or depression, your policy may include a mental and functional health disorder exclusion. If you experience chronic back pain, there is likely to be a back/spinal exclusion, etc.

Your deferred period: deferred periods for income protection payments typically range between four and one-hundred and four weeks. The shorter you want to wait until receiving your first payment, the more your premium will cost.

How much of your income you want to protect: income protection insurance is not intended to replace the entirety of your salary. It offers a payment that can cover some of your expenses while you are unable to earn a salary at work. When you are setting up a policy as a self-employed worker, consider the significance of your bills and what needs to be covered in the event of an accident. The more you want to insure, the more your premium will be.

Family medical history: if a hereditary illness runs in your family, insurance companies are likely to exclude that condition from any policy.

Lifestyle: the price of your policy may be influenced by factors like whether you smoke as well as your BMI.
Does Income Protection Insurance Cover Me Going Out of Business?
If your business goes out of business you are not entitled to claim income insurance. For you to be able to claim income protection insurance payments, you must cover your operating costs throughout your period of involuntary absence.
Income protection insurance covers a percentage of your outgoings every month, but it can only come into effect if you continue to cover your bills.
It is also unavailable to someone who continues to work in a second job while they are absent from their primary professional role.
You will receive income protection payments for as long as you are out of work and the agreed upon policy term has not expired. Payments will also cease if you retire.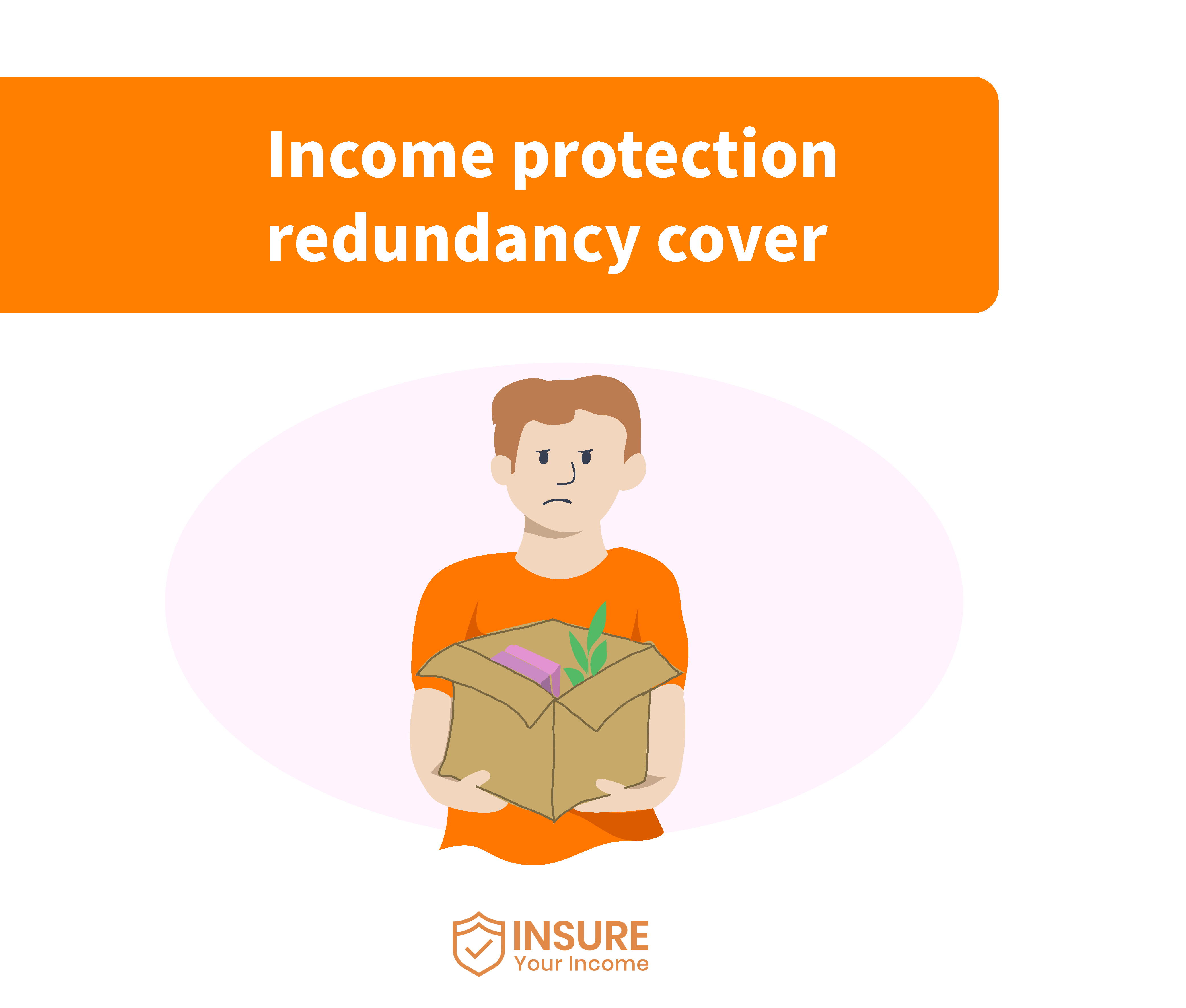 Income Protection Insurance Calculator
Our income protection calculator assesses whether or not your job is insurable and how risky an insurance company will perceive it to be.
Companies use the same factors to calculate a premium for your policy so the calculator is a useful tool to help you weigh up how viable income protection insurance might be for your work.
Bear in mind different companies may offer different policy quotes. Ultimately, you will want to decide between Irish Life, Aviva, New Ireland and more based on which company offers the best policy for your specific situation.
Does income protection cover the self-employed if unable to work due to mental illness?
Yes, if you are suffering from a mental health condition that deems you unfit to work, income protection will help cover your lost income.
A doctor will provide you with medical evidence to state that you are unfit to work due to mental health issues. If you have any underlying mental health conditions, make sure to mention this to your financial advisor so they can find you the best possible plan.
Can Self-Employed People Claim Tax Back on Income Protection Insurance?
You can claim tax relief back on what you spend on income protection insurance. Tax relief is paid on your premium at the highest rate of tax, rising up to a maximum annual limit of 10% of your total income.
The result of this is that your premium becomes more affordable, but any claim you make on your policy will, in turn, be taxable.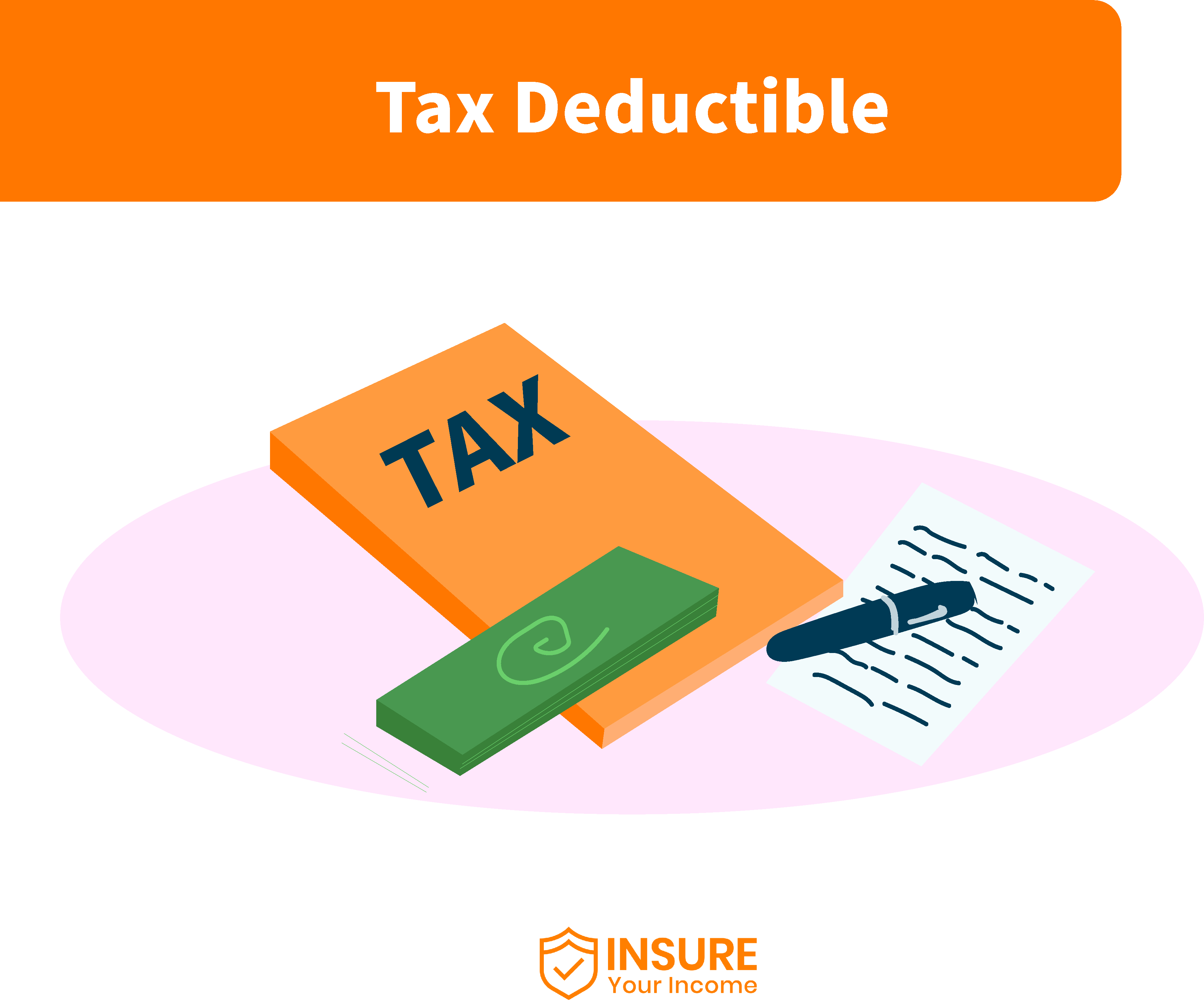 Learn More About Insuring Your Income
To find out more about the process of insuring your income in Ireland, you can take our quiz to receive a free quote and assess your eligibility for income protection insurance. Read more about income protection here and feel free to get in touch by contacting us today.